SPORTS FISHING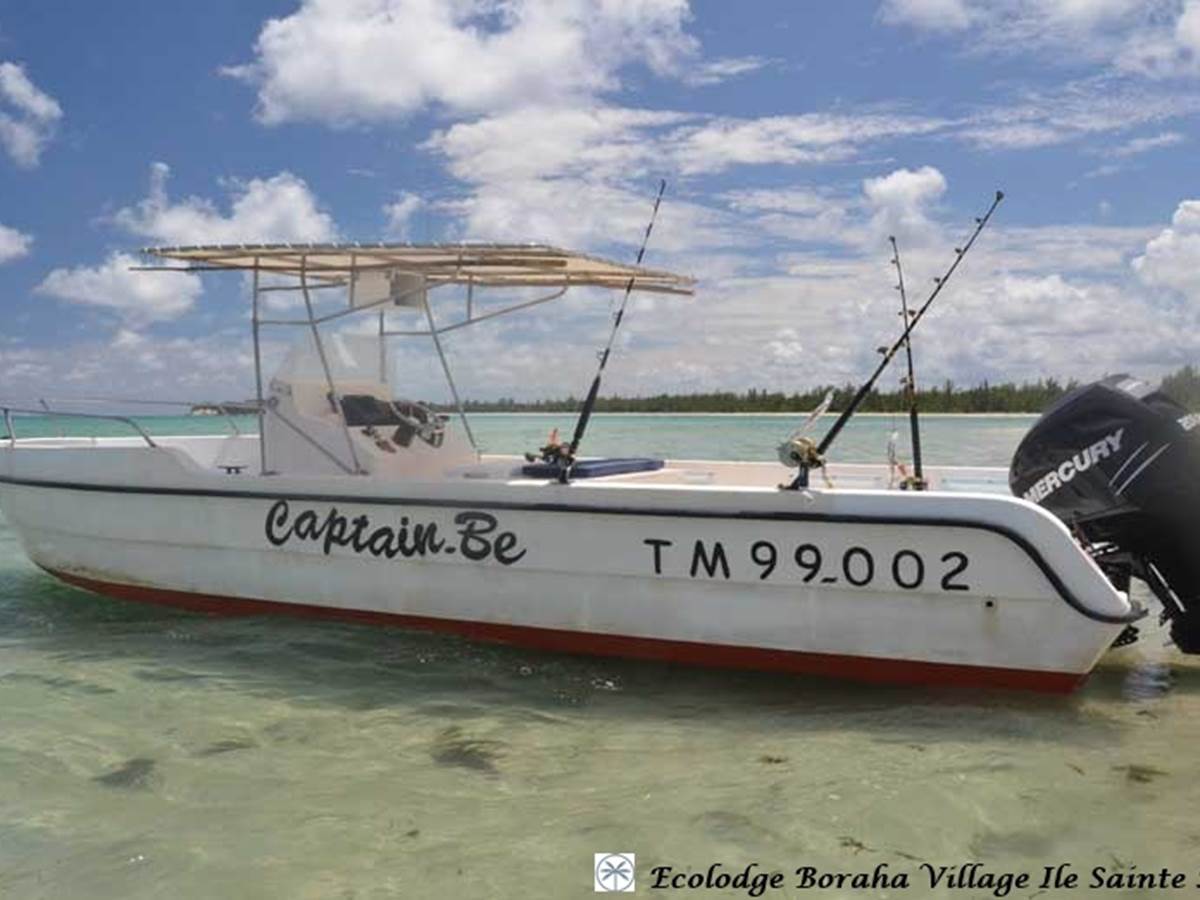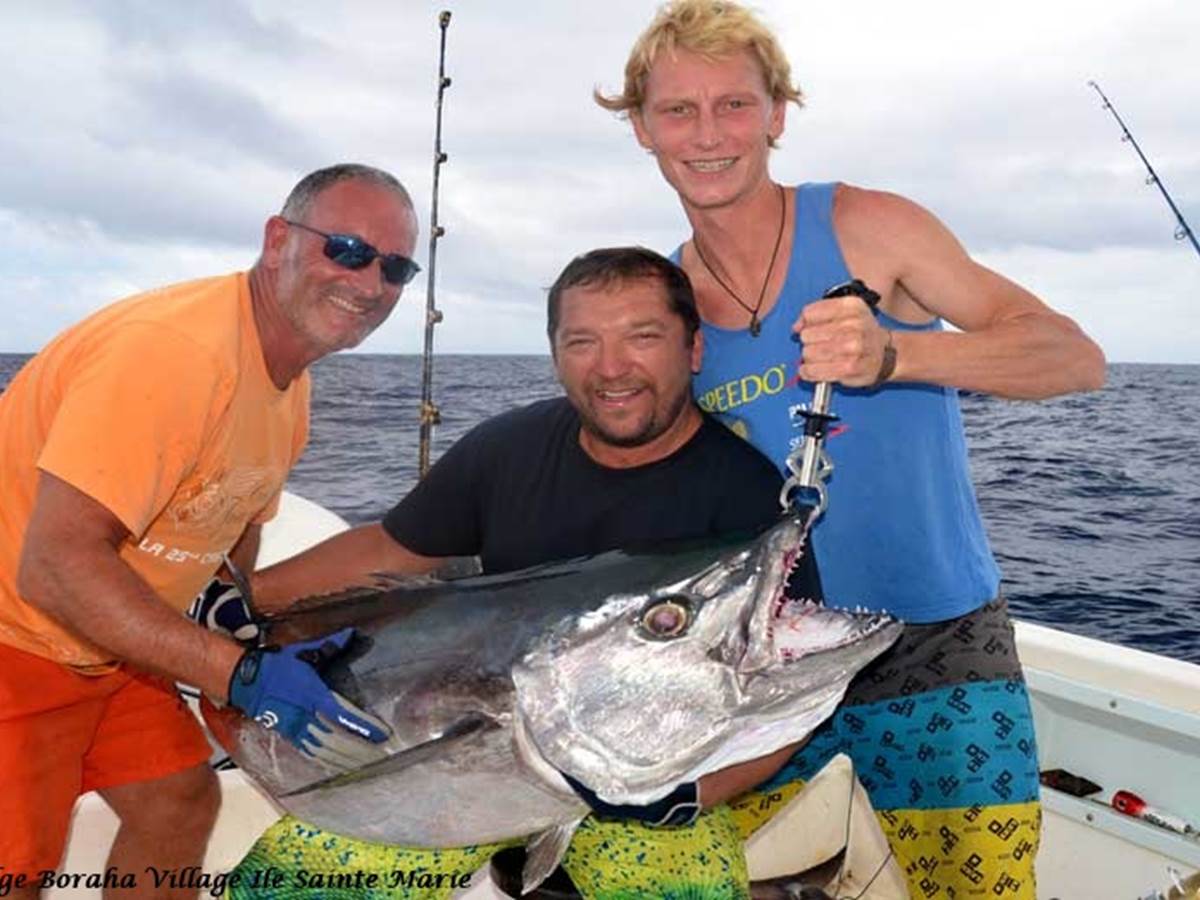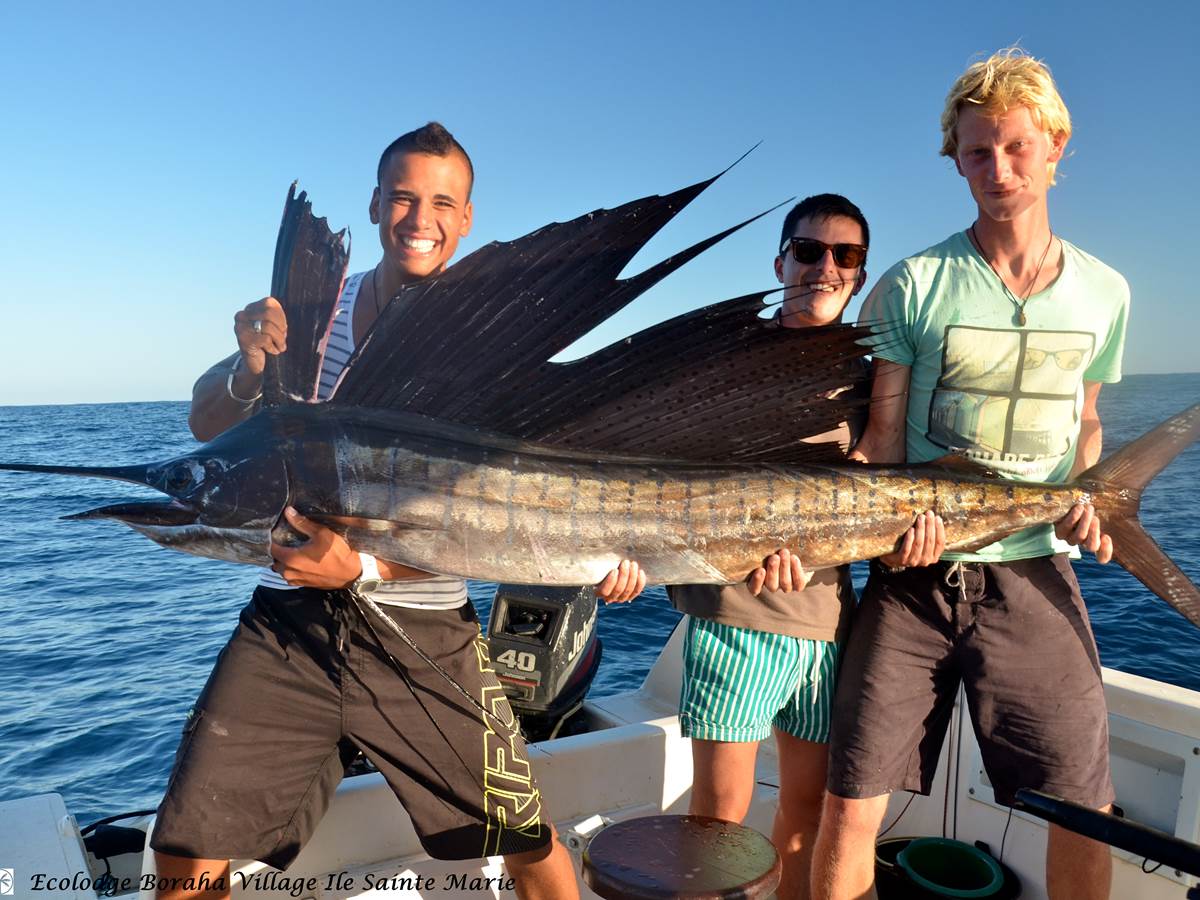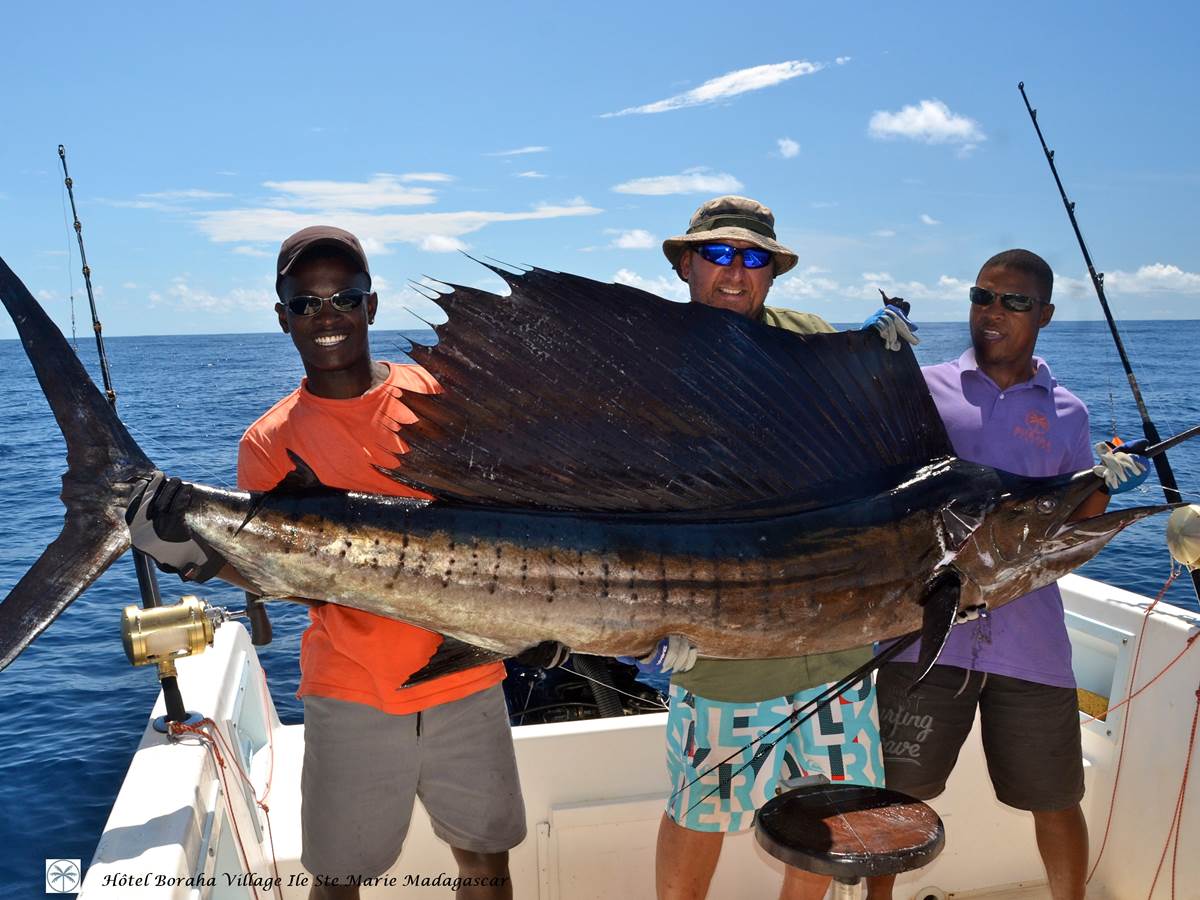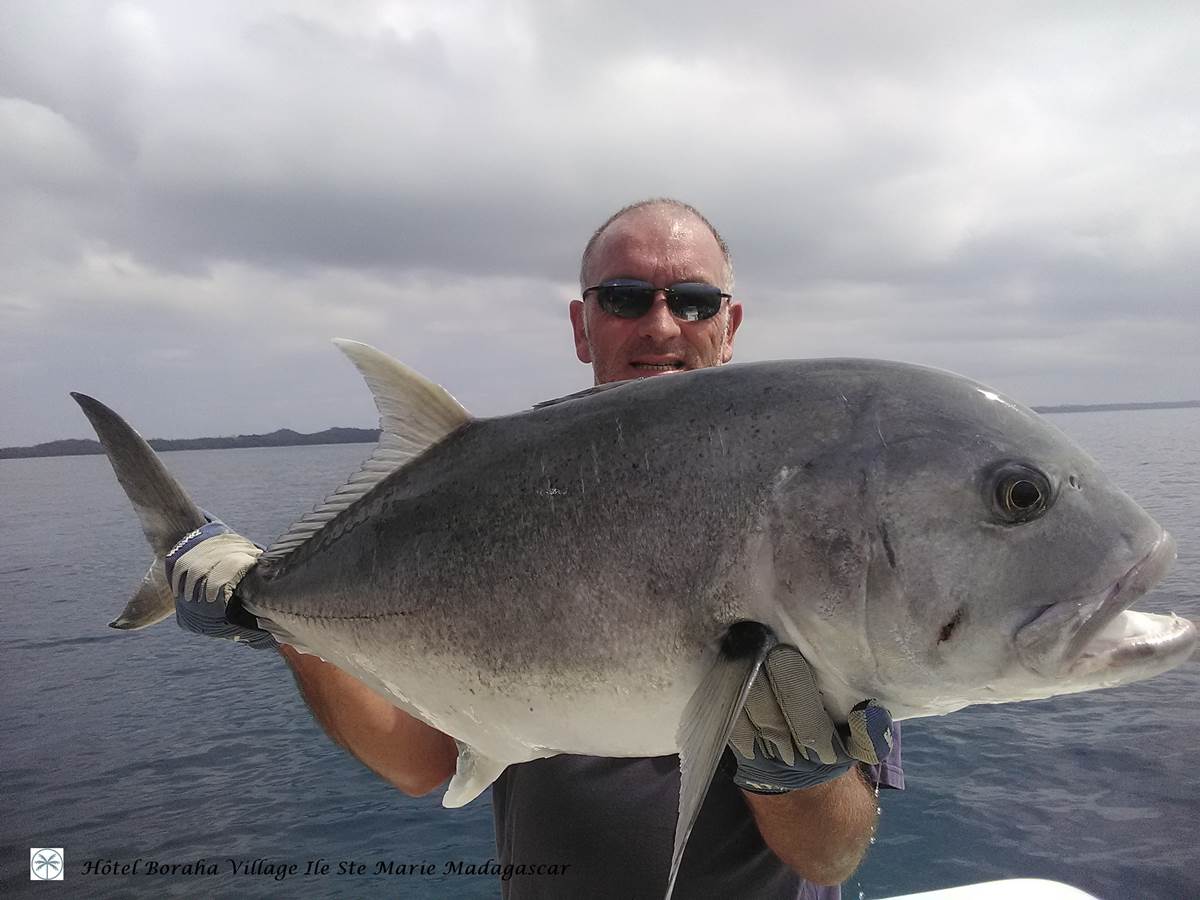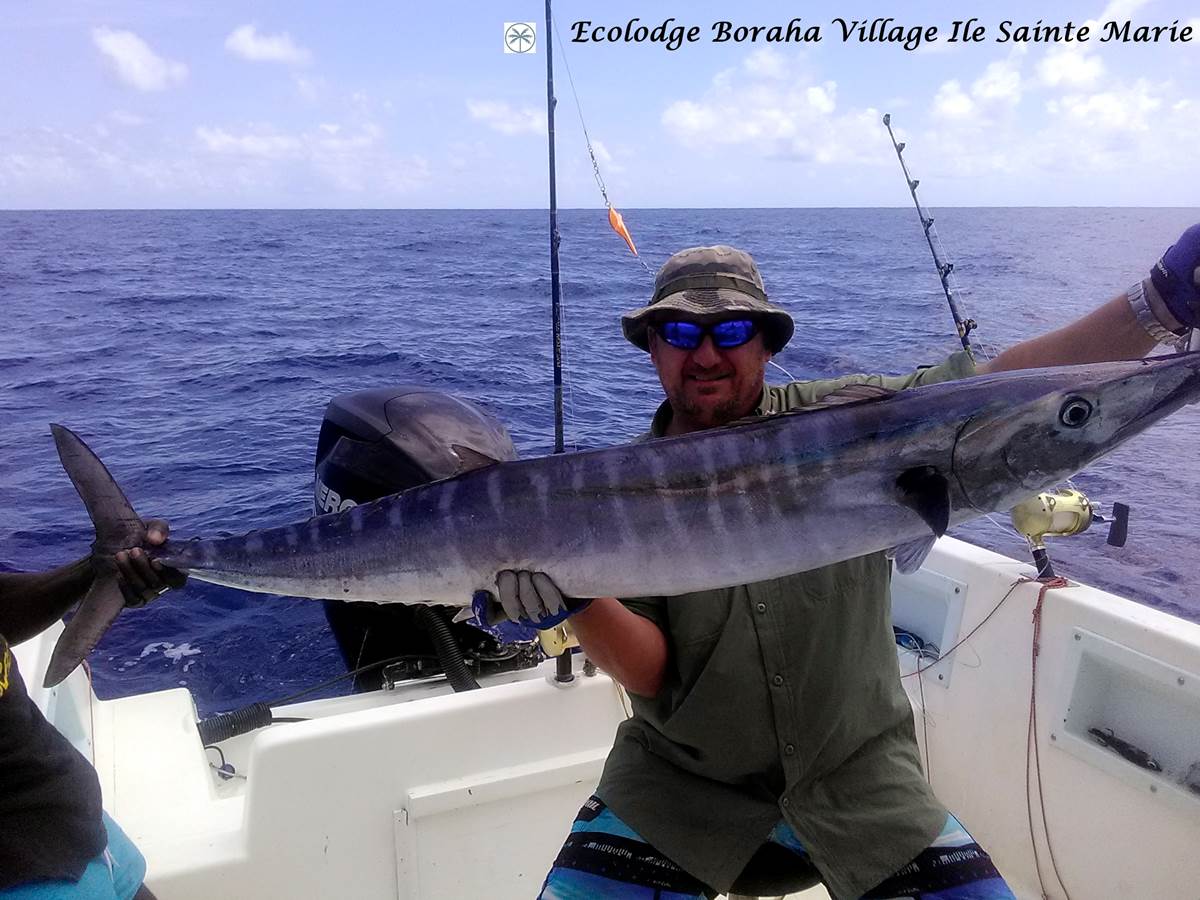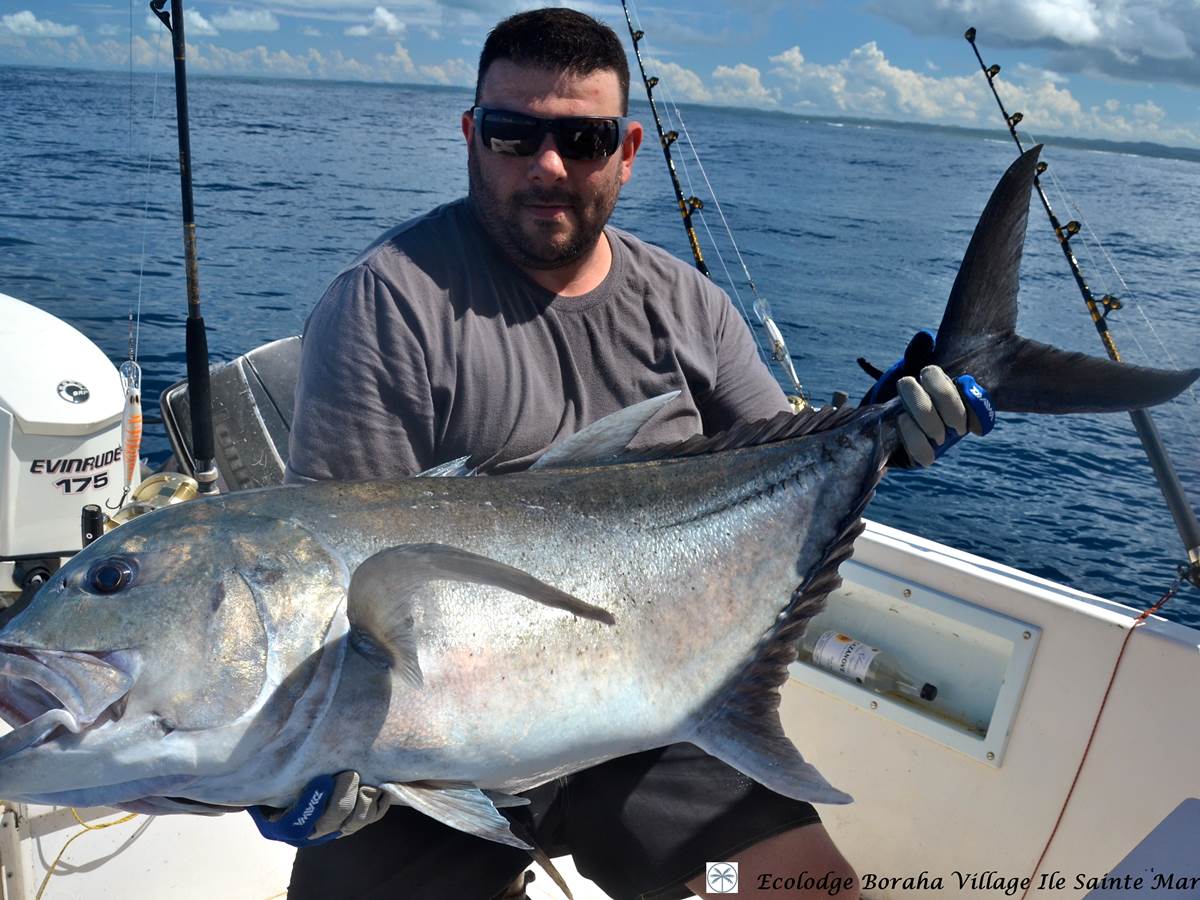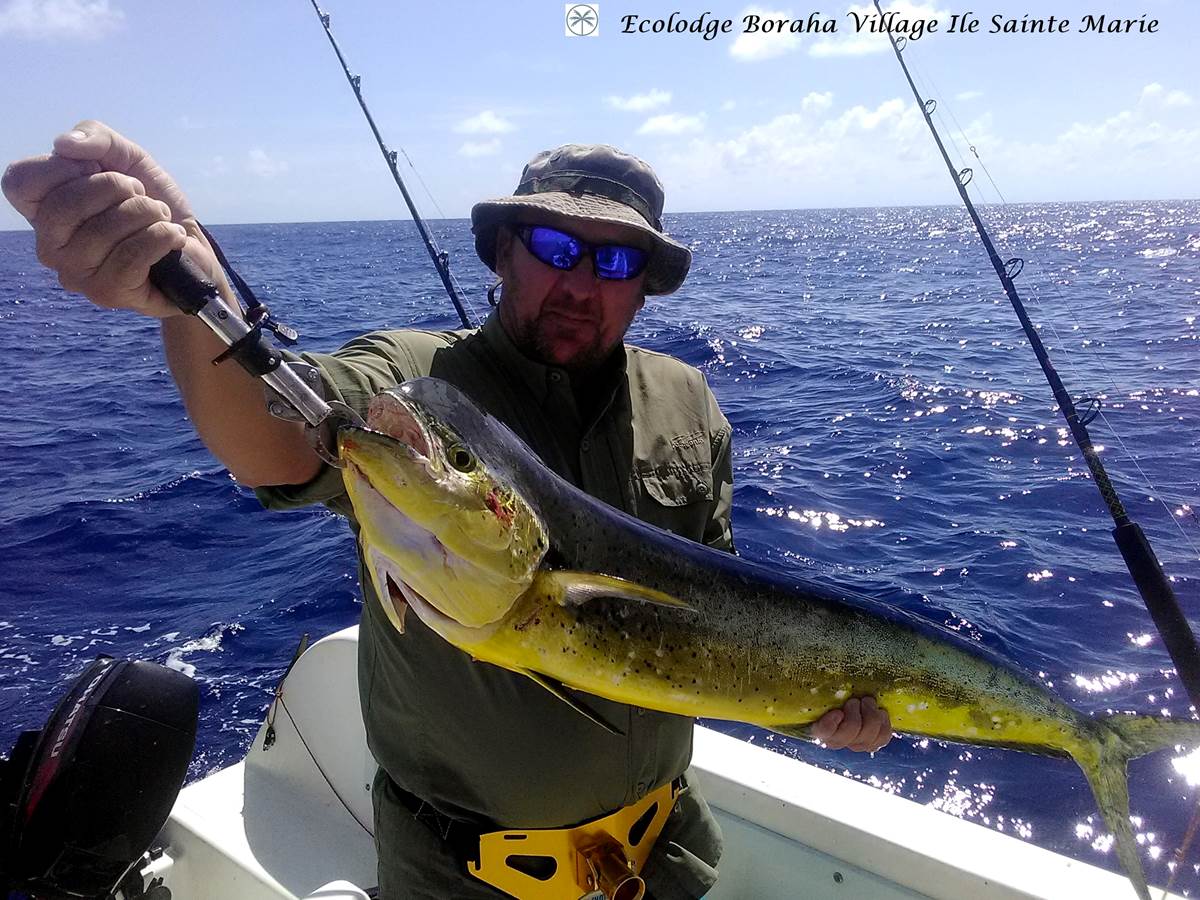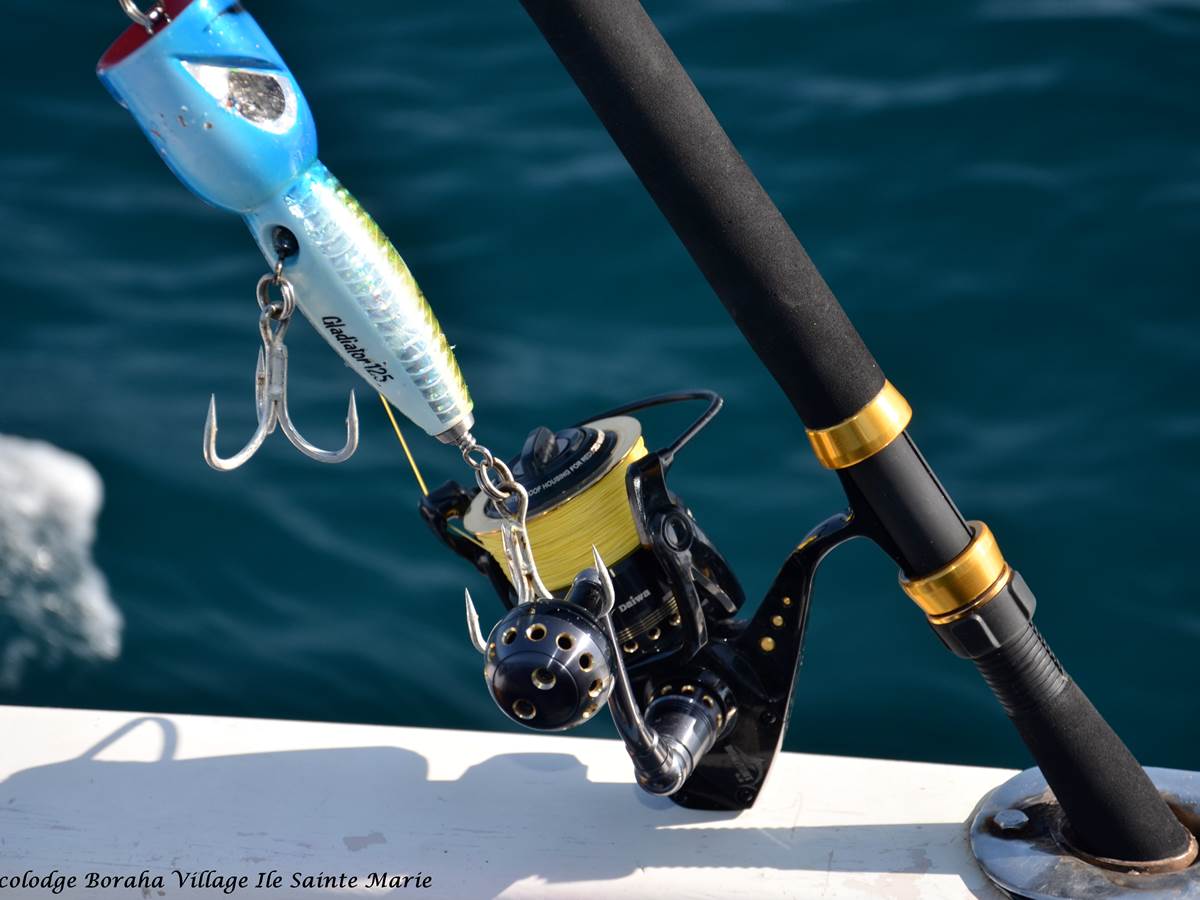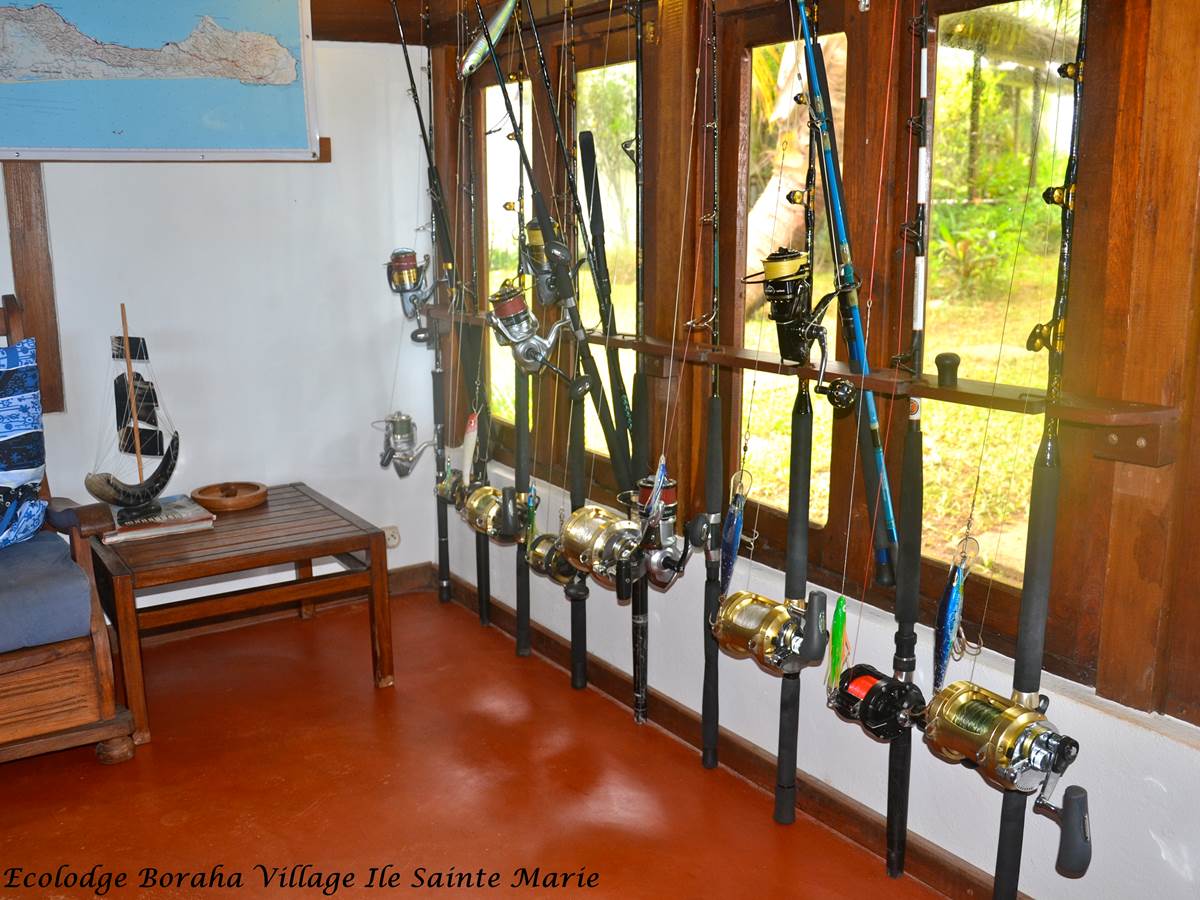 Directly from the pontoon, you go to different fishing spots depending on your choice:
* On a half-day, with a maximum of 4 fishermen, drinks included, it is possible by going north to pop in the shallows or in the waves of the reef (GT trevally, yellow or blue trevally, jobfish, grouper, wahoo , king mackerel, ...), possibility of no-kill.
* Over a full day, with a maximum of 4 fishermen, meals and drinks included, you can, dragging east for about 2h30, reach the drop of 1200 m and jig spots where pelagic fish are concentrated (marlin, swordfish sailboat, dogtooth tuna, dolphinfish, large grouper with live bait, ...), possibility of no-kill.
You set off on a 25-foot open hull equipped with a 200 HP engine, a LOWRANCE VHF GPS sounder connected to the hotel, as well as safety equipment (vests, etc.).
Our fishing equipment:
* Shimano Tiagra 50 lbs and 80 lbs trolling rods and reels
* Sakura 80 lbs jig rods with Saragosa 20,000 reels
* Rods popper or Stickbait Smith Ishiban 80 and 100 lbs Dogfight reels on braid 95 lbs
For a stay of several peaches, do not hesitate to contact us to find out about our offer.
(for example, 3 x 1/2 days = the 3rd day is transformed into a whole day).
Our residents (minimum 3 nights) benefit from a 10% discount.