RESTAURANT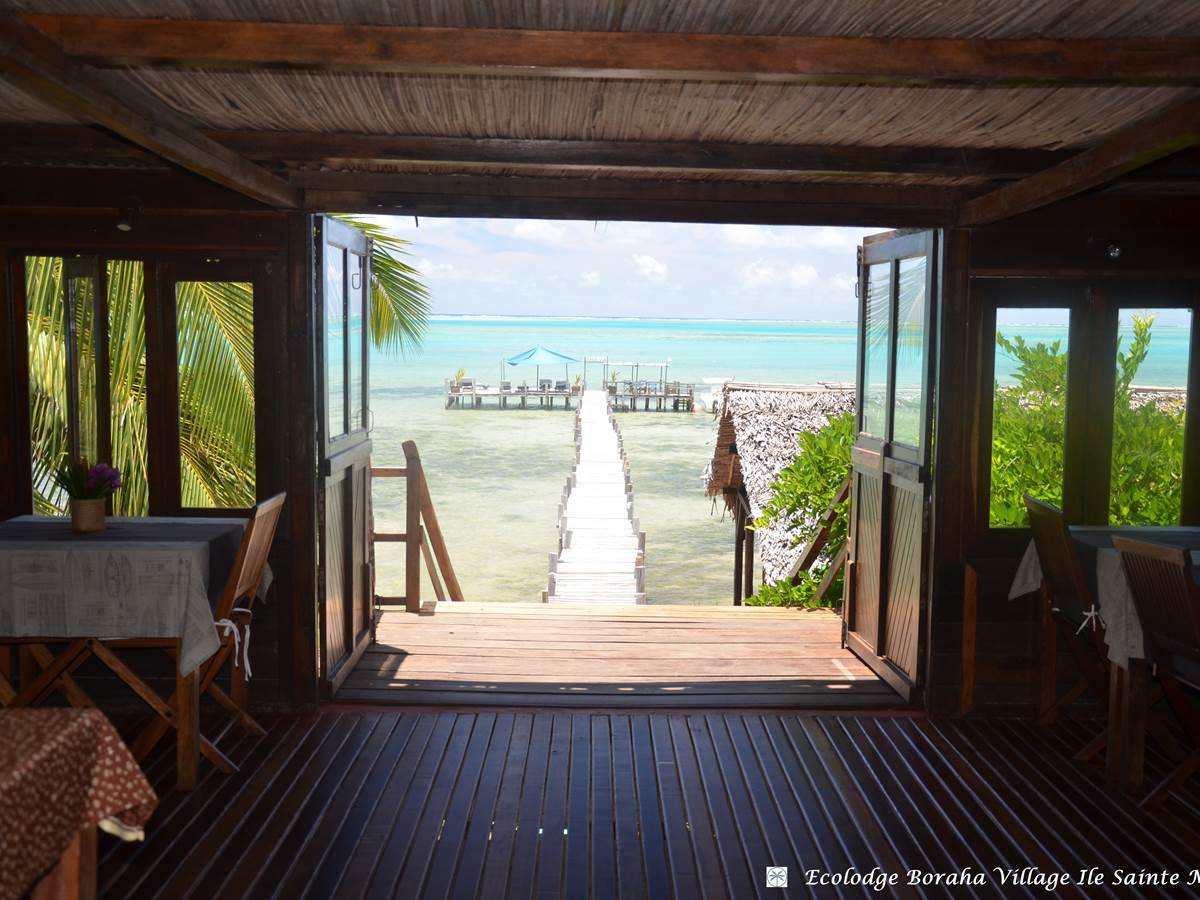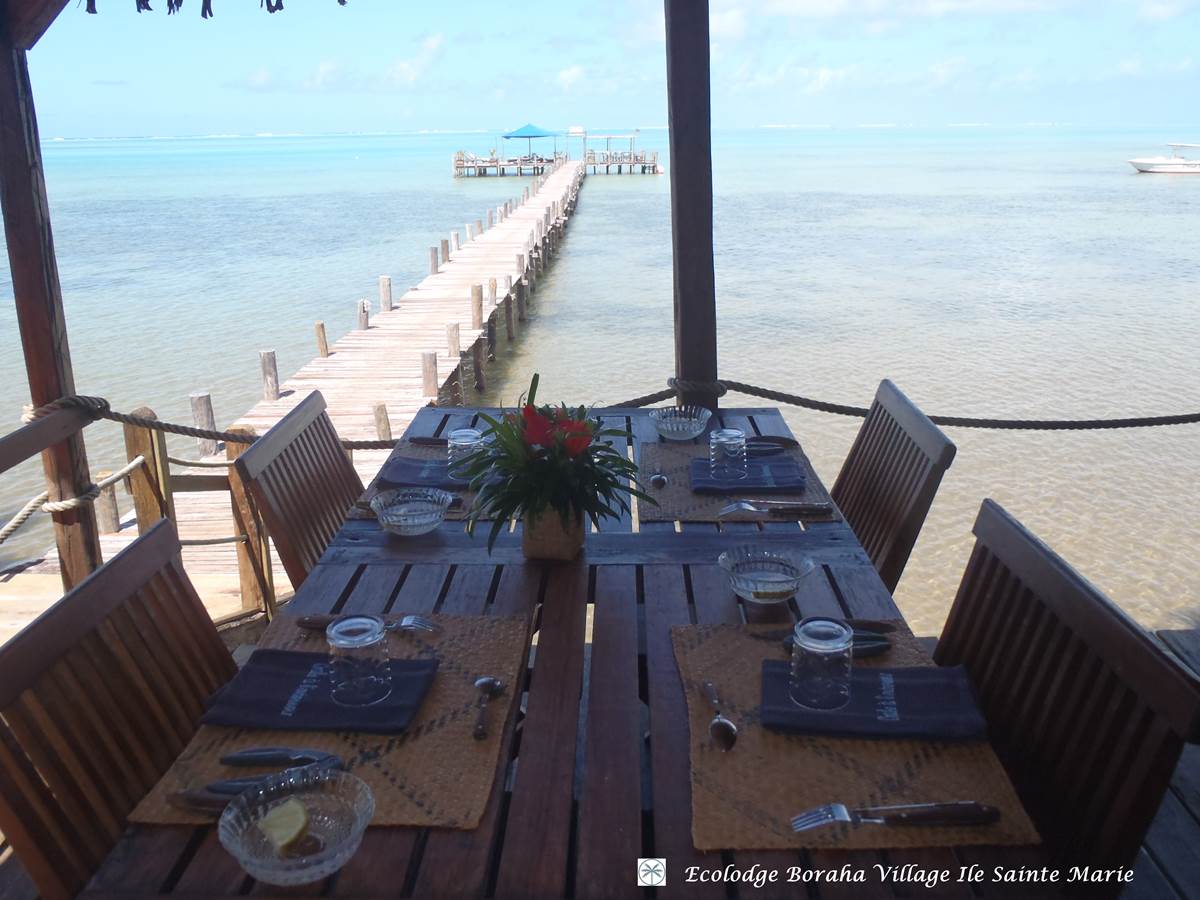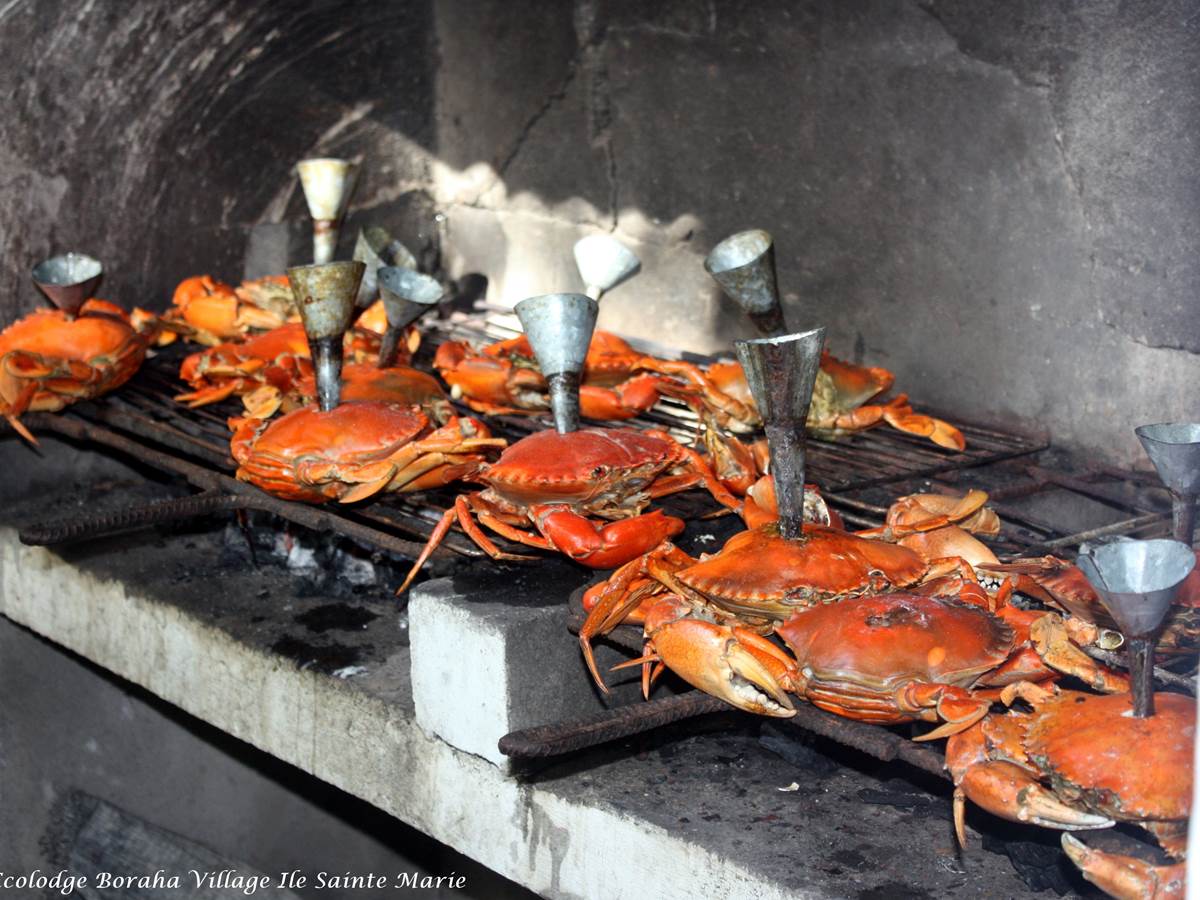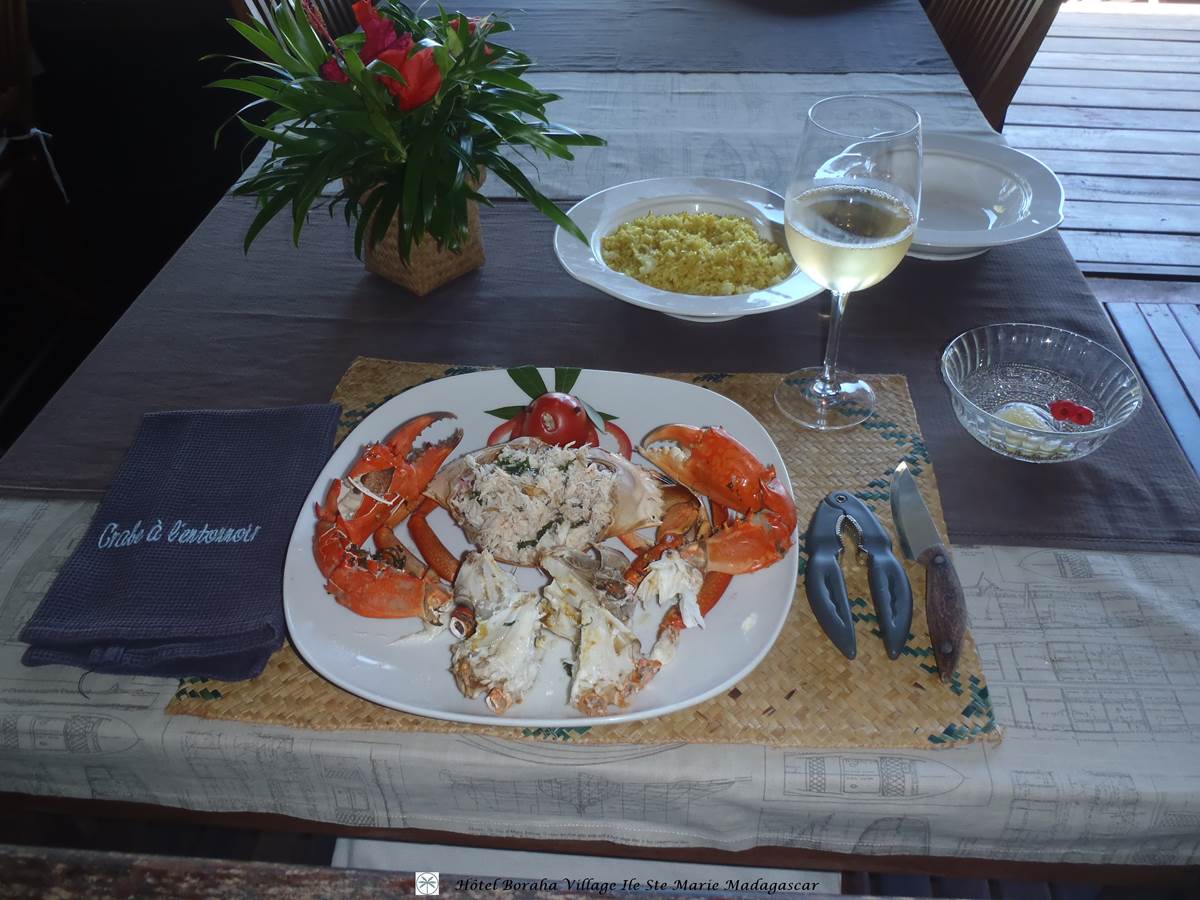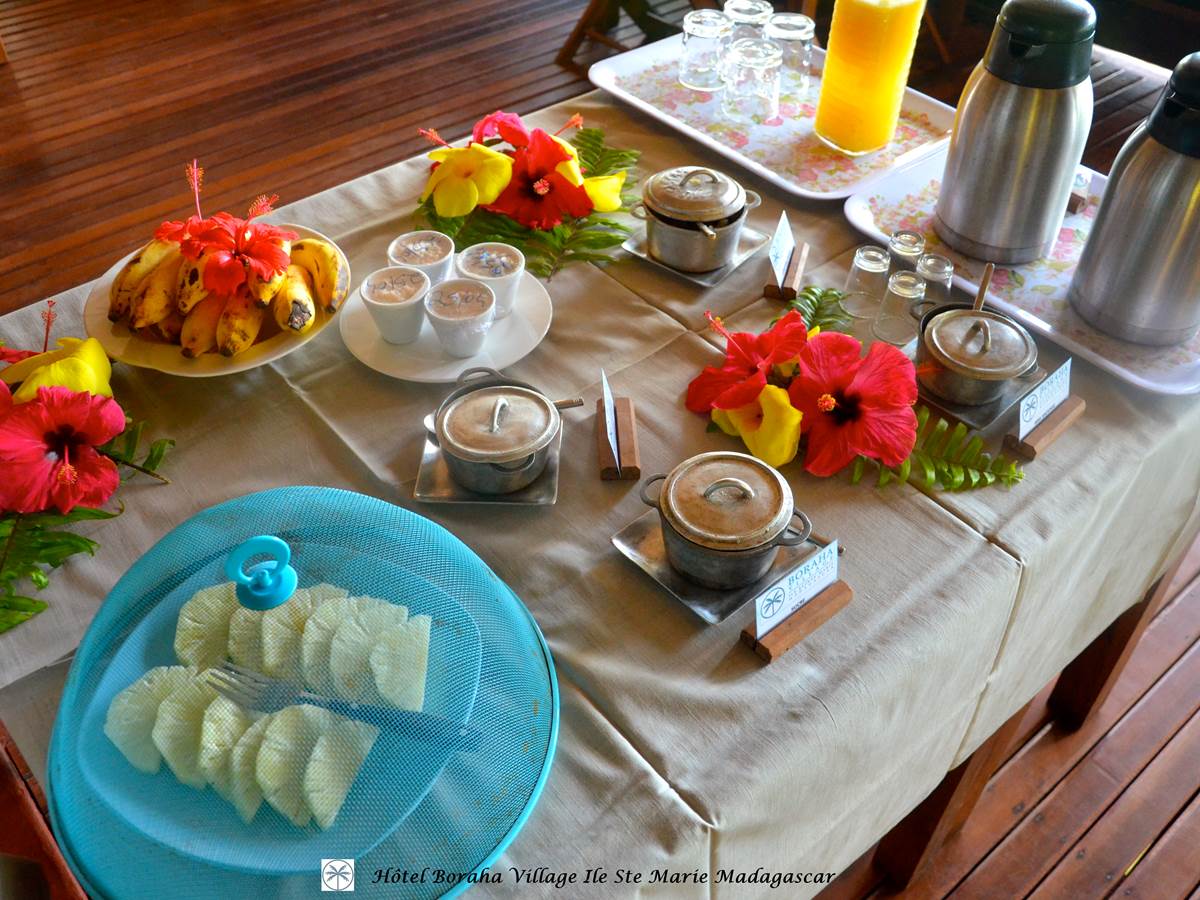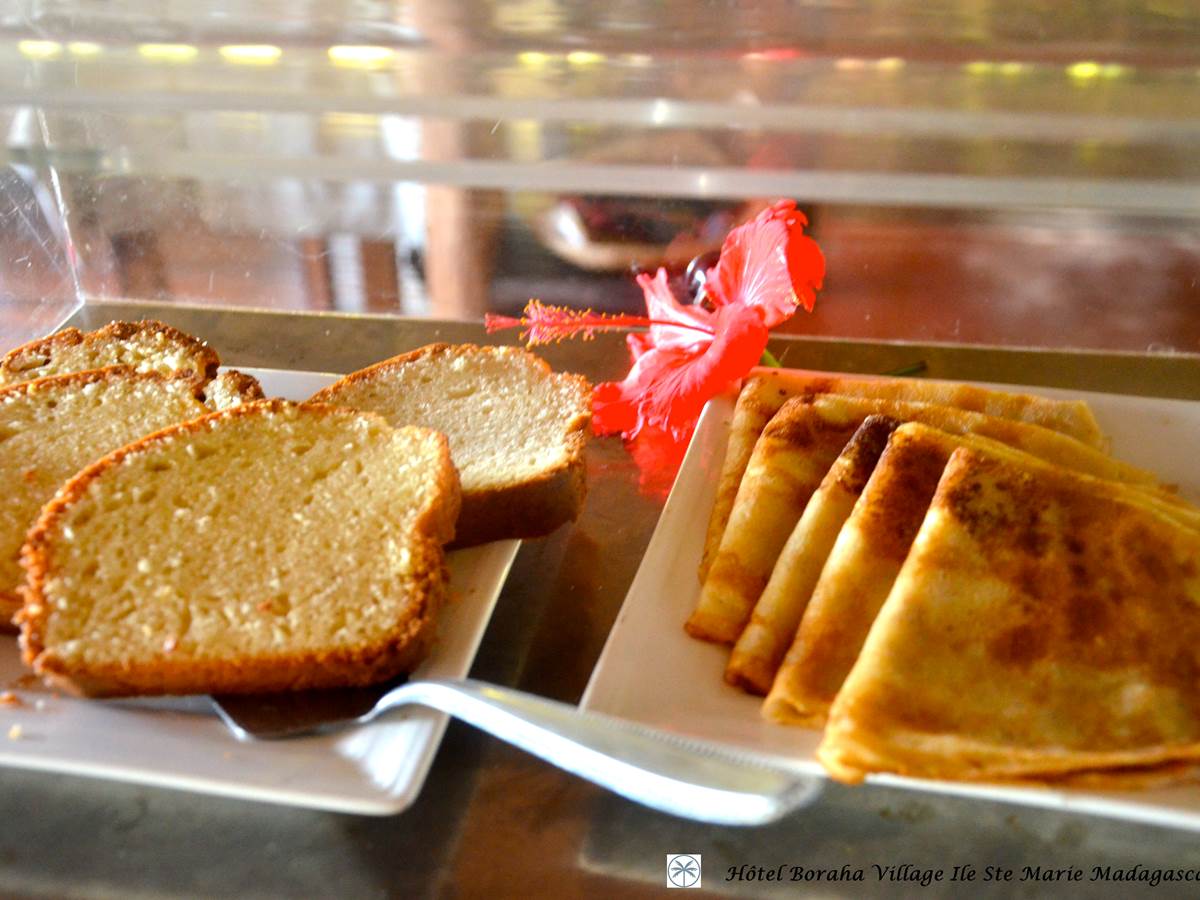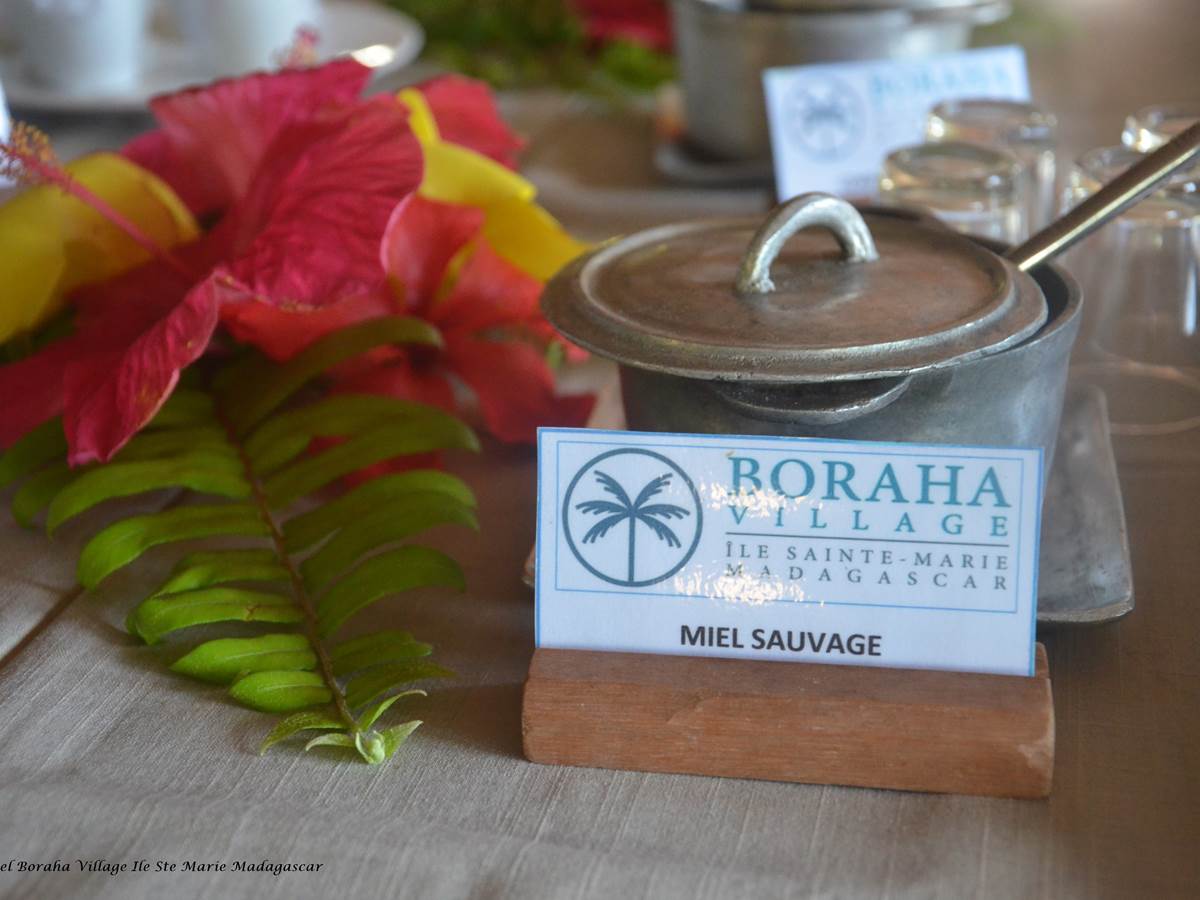 The panoramic restaurant invites you to dine facing the large lagoon.
You can also take them on the shaded terrace, still facing the large lagoon.
We offer a cuisine based on fresh products:
Seafood: fish (mainly caught by us), grilled lobster and shellfish, camarons, not to mention the famous " funnel crab ", a recipe for which the establishment is famous.
We favor the purchase of local products, respecting the reproduction periods of marine species.
Meat: zebu from Madagascar and farm chickens from Sainte Marie.
Seasonal fruits are used for natural juices, jams. All year round we can use coconut, both for the custard recipe and for savory recipes such as coconut chicken, squid or octopus à la Saint Marienne.
Continental breakfast is served buffet style.
We offer: hot drinks, natural juices with seasonal fruits, bread made by our baker, cake, pancakes, homemade jams, local honey, dairy products, fruits, eggs.
On request, we can cook a traditional Malagasy breakfast: sosoa or vary soa.